Discover The Secret To Convert More Sales Using your Own Contact List...
This Growth System Shows You How You Can Increase Your Sales, Engage With Your Leads & Manage Them Effectively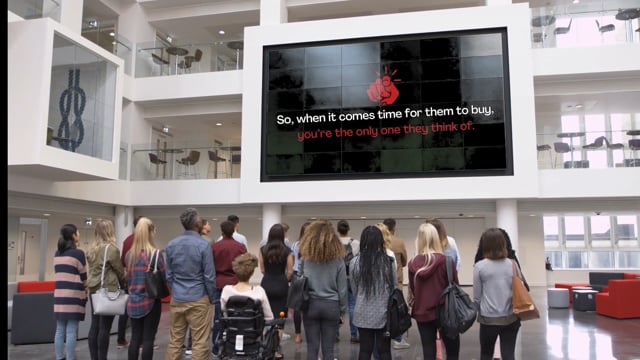 Some of the Brands We've Worked With...
Some Of The Results We've Generated For Our Clients
Sales Revenue Increase, average expected from month 2 of a retainer package
Hours saved by reducing Time Consuming Tasks and Increasing Efficiency using automation
From 3% to 45% Open Rate By fixing deliverability issues for Elite Dropshipping Academy
Sales generated from a special campaign in 7 days for Legion of Abundance.
Ecomm Keys received 375% increase in ROI.
A Proven Structured System To Drive Your Audience To View Your Offers...
​​Enjoy the multiple benefits of the Sales Studios Growth System.
With our system you will have a consistent way to drive your audience through your sales cycle, maximize efficiency and conversions, while being able to constantly update and improve your offers.
What You Can Expect From Our System...
Are You Struggling With Any Of This Right Now?
Don't Worry, We've Got You Covered!
Here's What You'll Get When You Start Working With Us...
An Automated BluePrint System that Works 24/7 for You
A Marketing Strategy Designed To Skyrocket Your Business
Enjoy the Compound Effect of Upsells and Continue Sales.
Don't Take Our Word For It, Check Out Some Real Proof Of Our Clients Results...
Here's What Our Clients Have To Say About Sales Studios...
Wait! There's More! Take A Look At Our Amazing Reviews...
Meet Luis Xavier, Our Sales Studios Founder...
Hey there, I'm Luis Xavier
My background is in Information Technology. I looked after big corporations and was the Team Leader and System Engineer in charge of project implementation and continuous support and improvement. By leveraging automation I managed to increase the efficiency of the services delivered. Marketing and sales always got my attention and I seemed to study the subject quite a lot.
I had a deep desire to help others and assist them with what I am passionate about, automation and digital marketing. I knew that was my legacy. This sparked my interest to move careers and leave behind 15 years of experience in IT as an employee. In 2015 I started my own business, where I was helping small businesses owners to explain their services in an engaging way using video animation.
I learned, tested and developed strategies that assisted my clients with sales automation and lead acquisition. Uniting my passion for technology and marketing, I started to assist course creators and online business owners to amplify their outreach through email marketing and automation.
I'm continually working towards solutions that bring results with extremely high ROI.
I'm looking forward to sharing my secrets with you, so you can accomplish the same results.
Looking forward to seeing what you can achieve!
What Are You Waiting For?
START INCREASING YOUR REVENUE NOW!
You're almost there! Sign up to get started
© Copyright Reserved to Sales Studios 2021.